We develop a full-funnel marketing approach to align with market trends as well as the needs of our target audience. We promote our products through marketplaces, paid search, social media, and deal sites.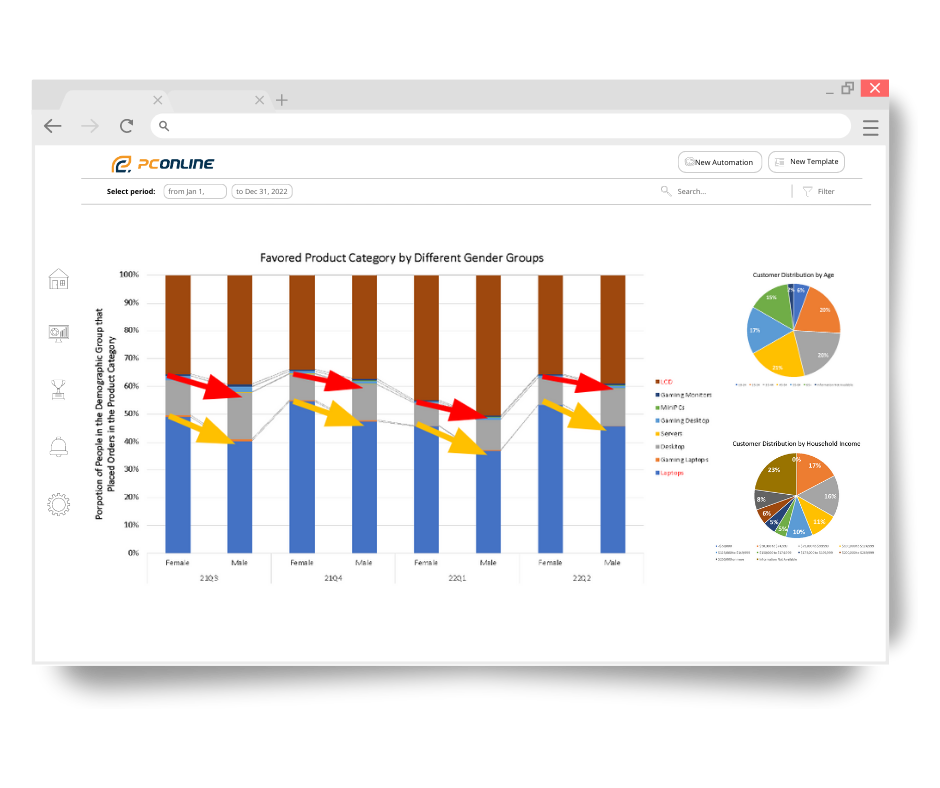 Continuous Campaign Study and Data Analysis
Based on thorough research and valuable insights, the PCOnline digital marketing team develops highly effective strategic campaigns by integrating all aspects of the online world to achieve unparalleled results. The digital marketing team leverages a vast collection of data to identify high-intent target audiences and determine the most effective approach to engage with them. For instance, the in-house research indicates that individuals aged 25-34 are attracted to the "LCD" feature when purchasing personal systems. The digital marketing team then creates and executes targeted digital ads and marketing campaigns, featuring relevant product recommendations, to attract more qualified traffic to PCOnline clients' websites.
Shared resources and sustainable growth
PCOnline has established access to an extensive range of partner programs, allowing advance, broaden, and distinguish brand awareness. As a notable example, the partnership with Buy with Prime, an exclusive invite-only program by Amazon, has enabled the broadening customer base and identifying novel opportunities for growth. Established collaboration has facilitated the expansion of the business by sharing resources and enhancing brand recognition. At PCOnline, the digital marketing team adheres to a data-driven approach to measure and analyze our activities, leveraging partner relations to achieve sustainable growth.